10 Ways to Beat the Heat this Summer in Columbia!
---
1. Float the River
Grab a tube or kayak at Palmetto Outdoors and set out on the Congaree! Don't forget some sunscreen, sunglasses, and old pair of clothes, and water shoes. Expect to see some turtles on the way!
2. Relax at Strom Pool
Looking for something free and close to campus? Look no further than USC's very own Strom Pool! It's the perfect place to hang out and cool down with friends after classes!
3. Visit Lake Murray
Lake Murray is the perfect getaway for a summer day trip! Fishing, paddle boarding, and enjoying local restaurants are just some of the things you can do at this Columbia favorite.

4. Chill out at Pelican's
Ever had a SnowBall? Head over to Pelican's to enjoy this sweet, icy treat! With over 100 flavors ranging from peach, mango, and birthday cake, to dill pickle and egg custard, there is something for everyone!
5. Be a kid again at Dave and Buster's
Eat, drink, play! Dave and Buster's is an arcade and restaurant for people of all ages. Enjoy the air conditioning while playing games like like Mario Cart, Zombie Catcher, a Star Wars Battle Pod.
6. Watch a movie at The Nickelodeon Theater
This local theater in Five Points runs films that showcase diversity, challenges, joy, and education all summer long! Check out what's playing and don't forget the popcorn and soda!
7. Tour the State House
Since 1790 South Carolina law makers have been meeting in this historic building! This is a great place to learn more about South Carolina's history and culture. Free guided and self-guided tours of the State House are available Monday – Friday.
8. Star Gaze
The South Carolina State Museum Observatory is now open! Check out this 2,500 square foot observatory that boasts a 1926 Alvan Clark 12 3/8-inch refracting telescope, outdoor viewing terrace, and adjoining classroom.
9. Hike at the shady Congaree National Park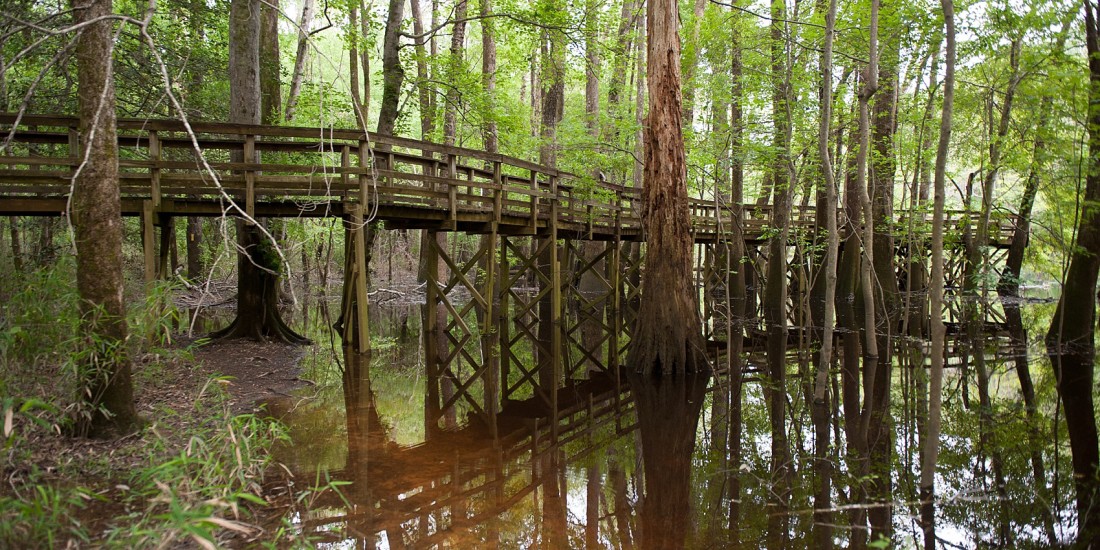 Exploring the park's shady trails lets you get up close and personal with Congaree National Park. Whether you are looking for a short hike on the Boardwalk Trail, or desire to make a longer trek into the backcountry, there are options available for visitors of all skills and abilities.
10. Go to class!
There's no better way to escape the sun than to sit in the classroom!
---
---